The Messianic Performing Arts Center
at Congregation Mishkan David Presents
Concert Version Showcases of the Musicals...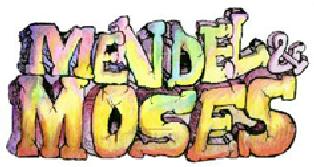 The Exodus Was Never Funnier!
One Night Only! Saturday, October 26, 2002 at 8:00 PM!
and...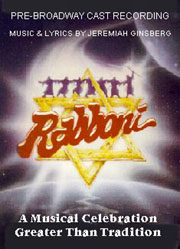 The One and Only
Award-Winning Messianic Jewish Gospel Story!
One Night! Sunday, October 27, 2002 at 7:00 PM!
With New Cast member, Steve White, from the International Tour of "Phantom of the Opera!" Also Featuring Messianic Recording Artist Jamie Ellen Schwartz, Broadway Veteran George Comtois, Denny Hollowell (Core Tenor With The Virginia Symphony), Coloratura Soprano Esther Simkin, & The Composer, Jeremiah Ginsberg!
Where?
Mishkan David Messianic Congregation
4361 Rock Island Road, 2nd Floor
Lauderhill, FL 33319
(In The Atrium Center, Corner of NW 44th Street & Rock Island Road,
Between Commercial & Oakland Park Blvd's)
All Are Welcome! Admission Is Free! Bring A Friend!

Home | Rabboni | Mendel & Moses | Messianic Performing Arts Center |
Invest | Sponsor | Donate | Music! | Appearances | Prophecy Book | Order Form |
Newsletter | Jeremiah Ginsberg | Mendel & Moses Showcase | Email Us |