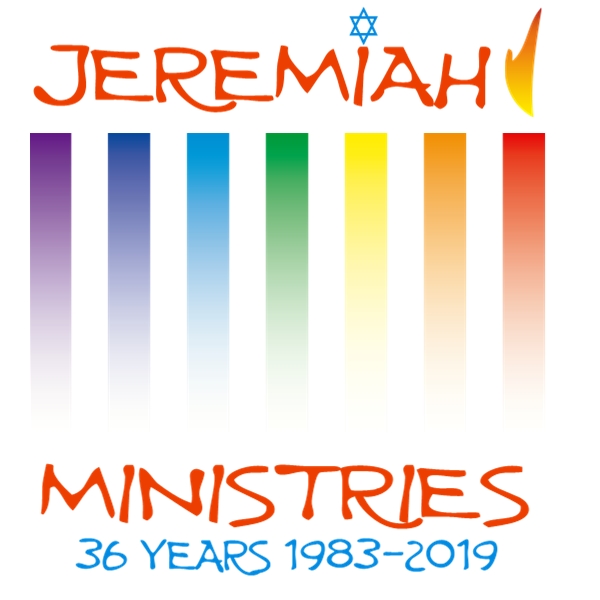 Secure Online Donation Page
Make a one-time, secure online donation to Jeremiah Ministries
by PayPal using your Credit Card.
Jeremiah Ministries is a nonprofit, tax-exempt 501(c)(3) corporation,
and all donations are tax-deductible in the United States as allowed by law;
other countries will vary. If you have any questions
about the deductibility of your donation, please check with a qualified tax advisor.
Tax ID: 95-3858103.
After your donation is received,
a tax-deductible receipt for your giving will be sent to you.
Be sure to fill out your mailing address on the donation form.
Please choose one of the following amounts by clicking on the applicable PayPal Button.

Donate
PayPal Button
$10.00
$20.00
$25.00
$30.00
$50.00
$75.00
$100.00
$200.00
$300.00
$400.00
Surprise Us!
Any Amount
Thank you very much for your kind support!
May the Lord God of Israel reward you for your kindness.
"Give and it shall be given unto you
good measure, pressed down,
shaken together and running over
shall men give into your bosom.
For with the same measure that you mete withal
it shall be measured to you again." (Luke 6:38)
"For the Son of Man will come
in the glory of His Father with His angels,
and then He will reward each according to his works." (Matthew 16:27)
If you have any questions or comments,
please email us or call (954) 722-1719
between 10:00 AM and 10:00 PM Eastern Time.
You may also elect to make
recurring monthly donations automatically
via our secure PayPal processing page.
No fuss, no worry!
Become an Official Sponsor!
Click on Sponsor!
Home | Order Form | Prophecy Book | Rabboni | Mendel & Moses |
Jeremiah Ginsberg | Newsletter | Esther, Sweet Esther |