Special Sale from Jeremiah Ministries!
Buy Securely Online With A Credit Card!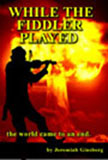 The widely-acclaimed 328-page book on Messianic End-Time Prophecy by Jeremiah Ginsberg, "While the Fiddler Played, The World Came To An End," - now on Sale for only $15.00! That's a 25 % Discount off the Regular Price of $20.00! Free Shipping! Get additional books for even more discounts! Each book will be personally signed by the author! Purchase securely online with your credit card! The best book on prophecy!
"I highly recommend this book. It is the best book on this subject I have ever read. This book is an excellent refutation of the dangers of the replacement theological position. All thinking Believers who seek the truth and who believe that the testimony of Yeshua is the spirit of prophecy would benefit from reading this book." - Dr. Lee Baker Long, Executive Director of Baptist World Missions, Retired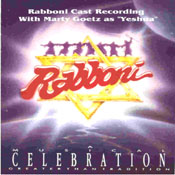 The Award-Winning Musical "Rabboni" by Jeremiah Ginsberg! Winner of The Bronze Halo Award from The Southern California Motion Picture Council for "Excellence in Family Entertainment!"
Buy The Rabboni Cast Recording - Music CD - featuring Messianic recording artist, Marty Goetz, and the New York City cast! On Sale for only $14.00! Free Shipping!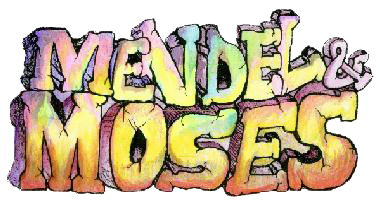 The Award-Winning Musical "Mendel & Moses" by Jeremiah Ginsberg! The Cast Recording features live performances from the Los Angeles Cast and various Concert Version Casts! Buy the Music CD - only $14.00! Free Shipping!

Music CD - "I Will Set My Sanctuary In The Midst of Them!"12 Original Songs of Zion by Jeremiah Ginsberg! Beautiful Temple Worship Music! Hebraic Praise Songs!On Sale for Only $14.00! Free Shipping!
If you have any questions or comments, please email us at jeremiahministries7@yahoo.com or call Jeremiah Ministries at (954) 722-1719 between the hours of 10:00 AM and 10:00 PM Eastern Time. Thank you, and God bless you!
Home | Rabboni | While The Fiddler Played | Music | Donate |