"Mendelís Messiah"
(Previously entitled "Rabboni")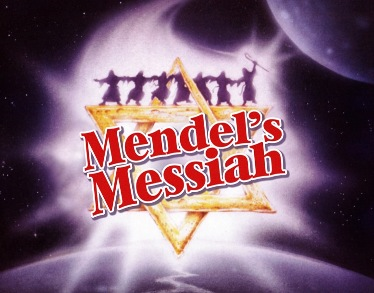 IMPORTANT DISCLAIMER
This overview is for informational purposes and is not an offer to sell or a solicitation of an offer to buy units in Mendelís Messiah Limited Liability Company (the "Production"), and may not be relied upon in connection with the purchase or sale of any security. Interests in the Production, if offered, will only be available to parties who are "accredited investors" (as defined in Rule 501 promulgated pursuant to the Securities Act of 1933, as amended) and who are interested in investing in the Production on their own behalf. Any offering or solicitation will be made only to qualified prospective investors pursuant to an offering memorandum, and the subscription documents, all of which should be read in their entirety.
A Note From Jeremiah & Wendy Ginsberg
There is no more beautiful story in the history of the world than the Gospel.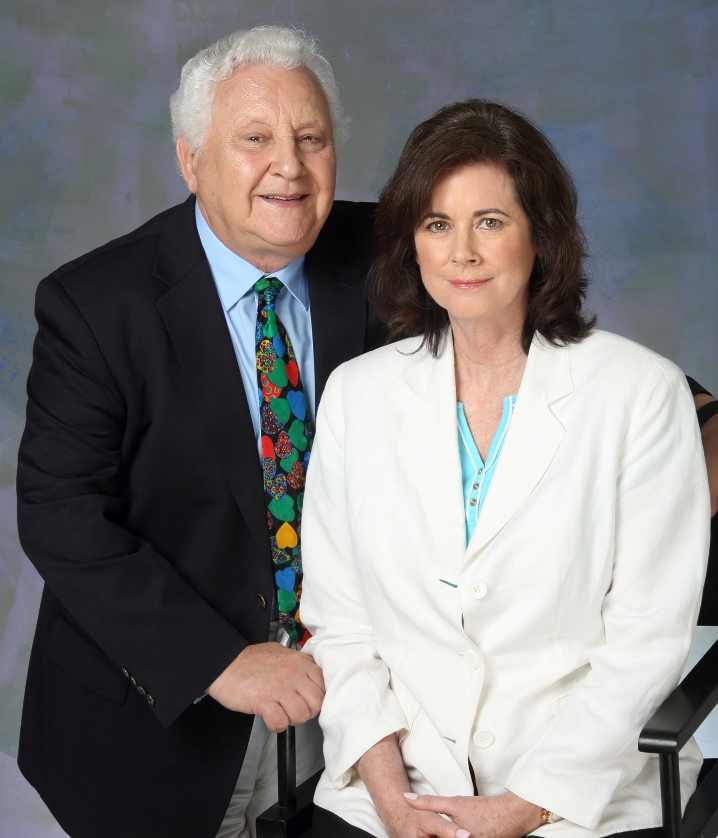 "For God so loved the world that He gave His only begotten Son, that whosoever believes in Him should not perish but have everlasting life." (John 3:16)
We became Believers decades ago and were amazed to discover that Jesus is Jewish and His Hebrew name is Yeshua, which means "salvation."
We felt it imperative to tell the epic story of the life, death and resurrection of our great Messiah in a Jewish way, in the most beautiful way imaginable, complete with music and dance, humor and pathos.
The musical, "Rabboni," (now "Mendelís Messiah") was created to bring all of these diverse elements onto the Broadway stage in the theatre capital of the world, New York City, where it would have world-wide impact.
"For I am not ashamed of the gospel of Messiah: for it is the power of God unto salvation to every one that believes; to the Jew first, and also to the Gentile." (Romans 1:16)
We delight in bringing this magnificent age-old story to life, to dramatize the truth of Godís love for humanity with artistry and excellence befitting the awesome soon-to-return King of Kings and Lord of Lords.
The Word of God and the Gospel story of the life of Yeshua are powerful. As a musical, it is even more powerful, bringing the audience from laughter, to heart-wrenching tears, to uplifting joy in a story that is so impacting as to be amazing! And itís better and more Scripturally accurate than "Godspell" and "Jesus Christ Superstar!"
What the world needs now is "Mendelís Messiah!" We hope youíll join us as we bring the Light of the Gospel to New York City, around the country and on to Israel.
"And He said unto them, Go into all the world, and preach the gospel to every creature." (Mark 16:15)
In His Love,
Jeremiah & Wendy Ginsberg
Synopsis
The musical, "Mendelís Messiah," opens with Mendel Moskowitz, our Jewish "Everyman," alone in his apartment in Brooklyn. He reads a note from his wife telling him itís over and she has taken only the good furniture. Depressed, he prays to God. "If Youíll show me the road to follow, I will shoulder the load for You. I will shoulder the load when Iím weary. It will cheer me to follow You."
Not getting an immediate answer to his prayers, he sits in his easy chair and falls asleep. What then unfolds is a fantastical journey! He is transported in dreams back in time to Ancient Jerusalem where he meets Yeshua and the Disciples, as well as the buffoonish Beelzebub and the Demons.
A dramatic, sometimes hilarious battle between good and evil ensues not only for Mendel but also between Yeshua and Beelzebub. Yeshua is triumphant over Beelzebub, death and hell, and Mendel triumphs over the darkness of unbelief.
In the process, like "The Screwtape Letters," with the epic quality of a "Fiddler On The Roof" or a "Les Miserables," and with exquisite music comparable to a Gershwin or Rodgers and Hammerstein musical, we present in "Mendelís Messiah" the unadulterated Gospel story gloriously alive on stage: The Life, Death and Resurrection of Yeshua the Jewish Messiah! And now, the show must go on!
Timeline
1980: Jeremiah Ginsberg wrote the book, music and lyrics of "Rabboni" ("Mendelís Messiah") in Lubbock, TX, and then drove to Los Angeles and held auditions.

1981: Jeremiah Ginsberg produced "Rabboni" in major churches in the Los Angeles area, including the United Community Church of Glendale (Pastor William Steuart McBurnie). The production was seen by thousands, including representatives from The Southern California Motion Picture Council.

October 1981: Jeremiah Ginsberg won a Bronze Halo Award from The Southern California Motion Picture Council "for producing, composing and writing the great dramatic musical, ĎRabboni.í"

1982-1983: Jeremiah Ginsberg met and married the talented writer/actress, Wendy Ross. Together, they re-wrote the script, left Los Angeles with their infant son, and moved to New York, the theatre capital of the world.

June 1985: After a year and a half of raising money, Jeremiah & Wendy Ginsberg finally completed the financing, and "Rabboni" opened off-Broadway at The Perry Street Theatre to rave reviews. It was a feature story on The 700 Club.

August 1985: After 88 outstanding performances at The Perry Street Theatre, Jeremiah & Wendy Ginsberg closed "Rabboni" to produce it on Broadway. They rented The Minskoff Theatre and re-cast the show with Broadway talent, including Paige OíHara, the voice of "Belle" in Disneyís "Beauty and The Beast," and Davis Gaines, who starred on Broadway in "Phantom of The Opera."

November 1985: "Rabboni" rehearsals begin at The Michael Bennett Studios for a Broadway opening on December 21, 1985.

December 1985: Rehearsals were suspended and the cast released when one of the major investors did not entirely fulfill his financing commitment.

1994: Jeremiah & Wendy Ginsberg produced a limited engagement of "Rabboni" at The Colony Theatre on Lincoln Road in Miami Beach.

2000: Jeremiah & Wendy Ginsberg produced several concert version performances of "Rabboni" featuring Connie Kunkle who starred as Fantine in "Les Miserables" on Broadway.

2015-2016: After 30 years, Jeremiah & Wendy Ginsberg are reviving "Rabboni" (now "Mendelís Messiah") on Broadway!
Off-Broadway Premiere

"Rabboni" premiered at The Perry Street Theatre in Greenwich Village in June of 1985 to rave reviews.

"Ebullient joy!"


Richard Shepard, The New York Times

"An up-tempo, captivating success!"


The Jewish Telegraphic Agency

"The greatest portrayal of the Gospel
ever to come out of the creativity of man!"


Messianic Rabbi Jerry Feldman,
Congregation Adat Yeshua

"Another shining theatrical piece!
Bravo to Mr. Ginsberg, a remarkable talent!"


Florence Stevenson, Park East News

"A bright light off-Broadway!"


Kristine Christlieb, Christianity Today

"Exhilarating musical celebration!"


Rose Golden, The Messianic Times

"Better than Fiddler on the Roof!"


Gary Selman, "The Two Nice Jewish Boys" Radio Show,
WWDJ in NY/NJ

"Great dramatic musical!
My husband and I invested in its production
and we feel that many Christians need to consider
doing the same!"


Gwen R. Shaw, Founder, End-Time Handmaidens

Creative Team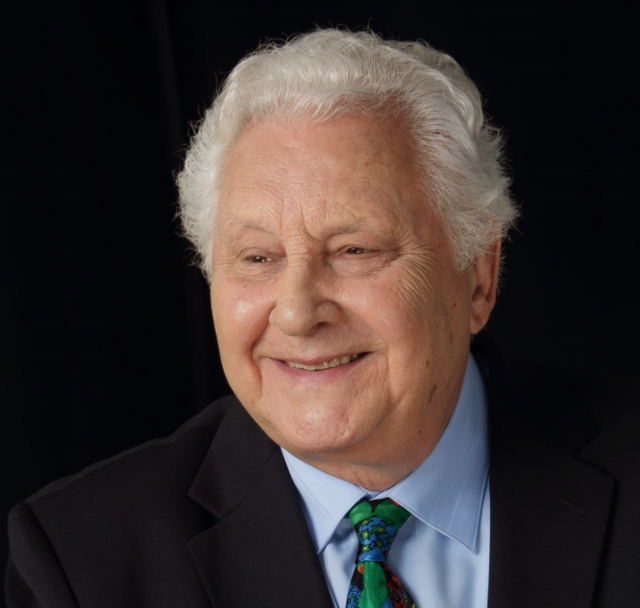 Jeremiah Ginsberg (Producer, Music & Lyrics, Book) graduated from UCONN and New York Law School, and practiced entertainment law in New York City and general business law in Connecticut. Now retired from the practice of law, he has been in ministry for over 40 years. A composer and jazz musician from his youth, he has written hundreds of songs, many of which were recorded by major jazz artists. Over the last 34 years, Jeremiah Ginsberg (Book, Music & Lyrics) and Wendy Ginsberg (Co-Writer) have written and produced for the stage four original musicals based on the Biblical text.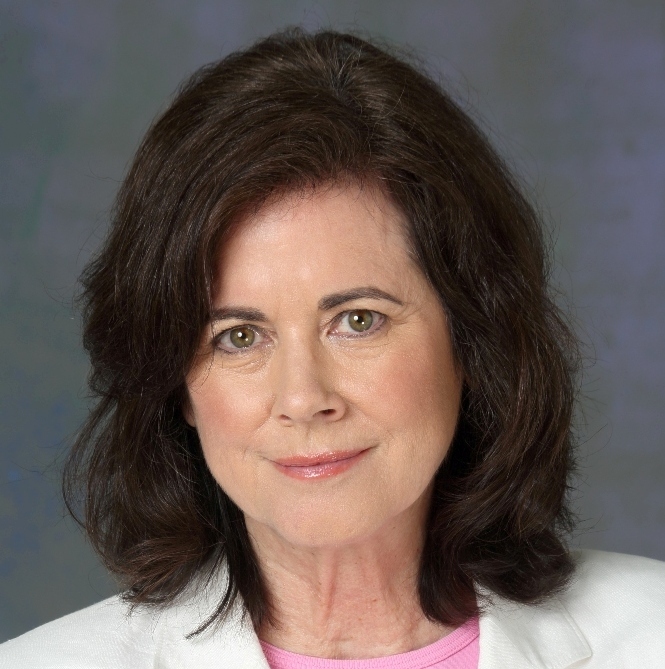 Wendy Ginsberg (Producer, Co-Book Writer) graduated from the University of California at Berkeley, returned to Los Angeles, studied acting with Charles Conrad, Winifred Keithly and Milton Katselas, and was in "Funny Lady" starring Barbra Streisand, "Kojak," commercials and Glamour Magazine. While a script reader at 20th Century Fox, she began writing spec screenplays. She met her future husband at an audition for "Rabboni." She got the part!
The Ginsberg's Musicals:
2013: "Esther, Sweet Esther" - How A Jewish Maiden Becomes Queen of Ancient Persia and Conquers The Man with The Little Square Moustache, Saving the Jewish People from Destruction! Two arias premiered at The Presidential Inaugural Prayer Breakfast in Washington, DC on January 21, 2013; full concert version at Maranatha Church in Paramus, NJ in August 2013. "Congratulations on your success at the Inaugural Prayer Breakfast. The rendition of the two songs from ĎEsther, Sweet Estherí was wonderful!" - Rabbi Jonathan Cahn, author of "The Harbinger" and "The Mystery of The Shemitah"
1997: "Mendel & Moses" - Mendel Moskowitz from Brooklyn Goes Back in Time to Ancient Egypt and Tags Along with Moses in the Exodus from Slavery to The Promised Land! Winner of Best Music and Best Choreography Award from Backstage, Criticís Choice from Drama-Logue;1997 in L.A. (Century City Playhouse) and Beverly Hills (The Canon Theatre).
"Charming and full of wit and wisdom!" - Ed Kaufman, The Hollywood Reporter

"Excellent music! With its feet on the ground, its heart in the heavens, and that irrepressible twinkle in its eye, ĎMendel & Mosesí is on the side of the angels and good for what ails a sickened society! Criticís Choice!" - Polly Warfield, Drama-Logue

"Mendel brings humor and high spirits to the story! Rousing laughs along the way!" - Don Shirley, The Los Angeles Times
2008: "The Time of Mendelís Trouble" - Set in the Near Future, Mendel Moskowitz and Murray Schwartz Answer The Burning Bushís Call and Become the Two Prophets in the Book of Revelation; The End of The World Was Never So Entertaining! 2008 off-Broadway at The Beckett Theatre in NYC.
"Music and lyrics are clever. And when itís funny, itís very funny!" - Laurie Lawson, The Electronic Link Journey
1981-1985: "Rabboni" (now "Mendelís Messiah") - Mendel Moskowitz from Brooklyn Goes Back in Time to Ancient Jerusalem and Meets Yeshua and the Disciples for A Messianic Gospel Story Like Youíve Never Seen Before! Winner, Bronze Halo Award from The Southern California Motion Picture Council; 1981 in Los Angeles and 1985 off-Broadway in NYC at The Perry Street Theatre.
Creative Team (Cont'd)
(Tony-nominated Director and Choreographer to be determined.)
Paul Miller (Lighting Designer) is an American theatrical lighting designer. Born in Chicago, Paul studied music and piano performance before attending the Theatre School at DePaul University to study lighting design in 1982. He began his career in 1990 lighting for regional theatres and off-Broadway productions. Paul made his Broadway debut as the assistant lighting director for "Titanic" in 1997. Additional Broadway credits as assistant, associate and designer include "The Sound of Music" (1998), "On the Town" (1998), "Saturday Night Fever" (1999), "The Music Man" (2000), "The Producers" (2001), "Hairspray" (2002), "Little Women" (2005), as well as Jackie Mason's one-man outings in 2003 and 2005. "Legally Blonde" (2007), "The Time of Mendelís Trouble" (2008) and "Amazing Grace" (2015). Since 2001, Paul has been the lighting director for the New Year's Eve celebration in Times Square.
Tracy Christensen (Costume Designer) designed the costumes in New York City on "Sweeney Todd" starring Emma Thompson and Bryn Terfel with the New York Philharmonic; "Company," directed by Lonny Price, starring Patti Lupone; "Seussical, the Musical;" "Shrek, The Musical;" and costume touches on "Esther, Sweet Esther" and "Rabboni - Behind The Scenes Video."
Advisor Team
Rabbi Jonathan Cahn (Advisor) is the Founder and Pastor of Beth Israel Messianic Congregation in Wayne, NJ, and author of the best selling books, "The Harbinger" and "The Mystery of The Shemitah." A sought-after speaker, he has travelled the world with a strong Biblical message and has appeared on many Christian television programs. He has preached in the halls of Congress in Washington, DC and at the U.N. in New York City.

Joseph Farah (Advisor) is an American author, journalist, founder, CEO and editor-in-chief of the conservative website WorldNetDaily (WND). A nationally syndicated columnist with Creators News Service, he is also the author/co-author of 13 books.
Production Team
Davenport Theatrical Enterprises (General Management) is a production and General Management company in New York City. Broadway musical producer credits include "Spring Awakening," "Allegiance," "Itís Only a Play," "Godspell," Kinky Boots (Broadway Ė Tony Award), "The Bridges of Madison County," "Oleanna" starring Bill Pullman and Julia Stiles, "Blithe Spirit" starring Angela Lansbury, "Daddy Long Legs," and "Altar Boyz" to name a few.
Ryan Conway (General Manager at Davenport Theatrical, DTE Management) Under the supervision of Ryan Conway, DTE Management is an industry leader in general management services for Broadway and Off-Broadway productions. DTE Management currently manages "Avenue Q," "That Bachelorette Show," "Daddy Long Legs," "Trip of Love" and "Spring Awakening." Before coming to DTE Management, Ryan Conway worked in commercial theatre in New York City as company manager for some of Broadwayís biggest shows, including "Mamma Mia!," "Billy Elliot," "Spider-Man: Turn Off the Dark." He graduated from DePaul University in Chicago where he studied Performing Arts Management.
M. Kilburg Reedy (Entertainment Attorney at Feldman, Golinski +Reedy, PLLC) Our attorneys are among the premier practitioners of theater law on the East Coast representing prominent Broadway, Off-Broadway and national touring productions including "Memphis," "A Christmas Story," "Freckleface Strawberry," and "Rabbit Hole" (Motion Picture).
Cindi Rush Casting (Casting Director) has cast numerous productions in New York. Her Broadway casting credits include "Urinetown," "Say Goodnight Gracie" and "Six Dance Lessons in Six Weeks." Additional New York casting credits include "The Time of Mendel's Trouble," "Peaceman," "Jacques Brel," "Showtune," "I Sing," and others. Cindi also casts for many regional theatres, including Triad Stage, Act II Playhouse, Arena Stage, The Goodman Theatre, Cape Cod Theatre Project, NOHO Arts Center and Actors Theatre of Louisville Humanafest. Cindi has also cast numerous films including "Offspring," "Made For Each Other," "Home Movie," "The Girl Next Door," "Funny Valentine," "Master Class" and "Headspace." National Tour credits include "Curious George" and "Kidz Bop." Cindi is a member of the Casting Society of America, and is a consultant for the National Alliance for Musical Theatre as well as the NYU Graduate Program for Musical Theatre Writing.
The Materials
The following materials are available for perusal:
"Mendelís Messiah" Script
"Rabboni" (now "Mendelís Messiah") Demo Recording of the Score
"Mendelís Messiah" Sample Front Money Agreement
"Mendelís Messiah," LLC Offering Documents
The Opportunity
The estimated budget is $10,000,000 for a production in a 1,200-seat Broadway theatre. We are currently raising a minimum of $9,500,000 to a maximum of $11,000,000 (depending on final theatre size) from accredited investors for the Broadway production of "Mendel's Messiah."
FOR POTENTIAL PRODUCERS
For those considering a producing partnership with "Mendelís Messiah," you may be eligible to receive additional financial and other benefits that are more favorable than a standard investment.
Some of these benefits may include billing, Tony Award eligibility, preferred investment returns, attendance to private events for the cast and crew and more.
Co-Producer entitlements are eligible for those investing or bundling $500,000 or more.
A complete breakdown of these entitlements will be provided if requested.
The complete terms and conditions of all Co-Producer options will be formalized in a letter of agreement.
FOR POTENTIAL INVESTORS
The suggested minimum investment amount is $25,000.
The Next 7 Steps
1) Preparation and filing of Mendelís Messiah Limited Liability Company. (Done!)
2) Complete the financing.
3) Casting.
4) Stage Reading in New York City with Broadway Actors.
5) Out of Town opening at Major Regional Theatre.
6) Rental of a Broadway theatre.
7) Broadway premiere to rave reviews!
Contact
For more information on "Mendelís Messiah," please contact:
Jeremiah Ginsberg
PO Box 770835
Coral Springs, FL 33077-0835
(954) 263-9127/cell
Email: jg@jeremiahtheatricals.com
Wendy Ginsberg
(954) 263-9153/cell
Email: wendyginz@yahoo.com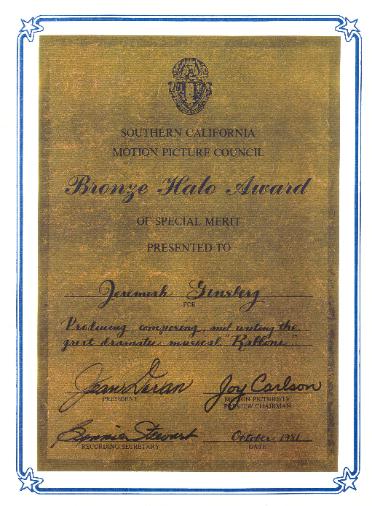 Bronze Halo Award from The Southern California Motion Picture Council of Special Merit Presented to Jeremiah Ginsberg for Producing, composing and writing the great dramatic musical, "Rabboni."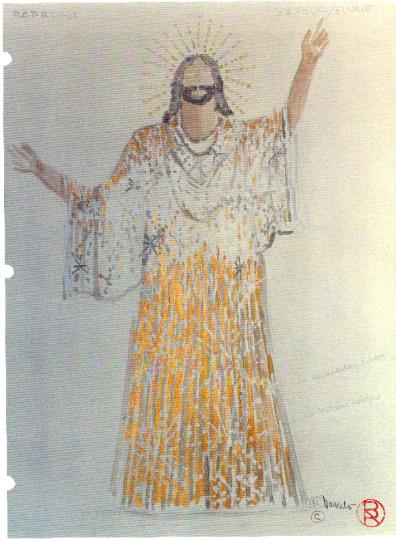 https://www.youtube.com/user/JeremiahTheatricals
http://www.jeremiahtheatricals.com
Home | Sponsor | Rabboni | Donate | Jeremiah Ginsberg | Mendel & Moses |
Esther, Sweet Esther | The Time of Mendel's Trouble | Rabboni Cast Recording |